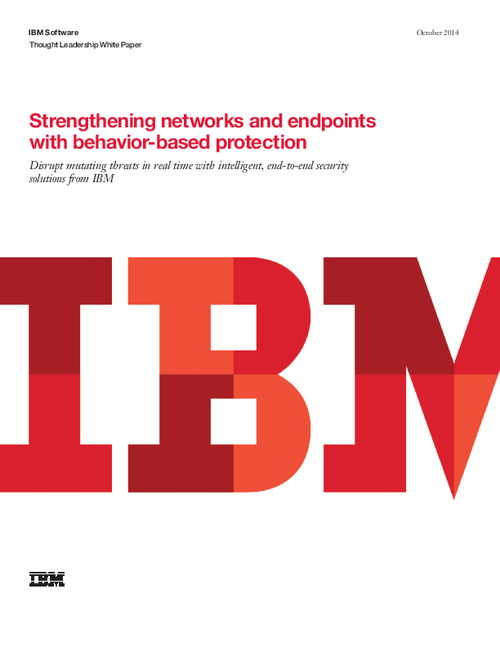 To help protect against the latest advanced threats, many organizations have opted to augment their traditional perimeter defenses (firewalls and anti-virus tools) with point solutions focused on threat detection. But these point solutions often target a single threat vector, leaving the organization exposed to other attacks. By contrast, protection that is based on the behavior of malware and malicious actors within an organization's network can effectively mitigate a wide range of attacks, including zero-day threats that exploit a previously unknown vulnerability.
Download this white paper to explore:
How organizations can use behavior-based protection strategies to fight the latest threats, including zero-day attacks;
How an integrated, intelligent approach to threat prevention, not just detection, can break the attack chain - and disrupt malicious attacks in real time;
Where to find an easy to deploy, manage and maintain behavioral protection within your organization.