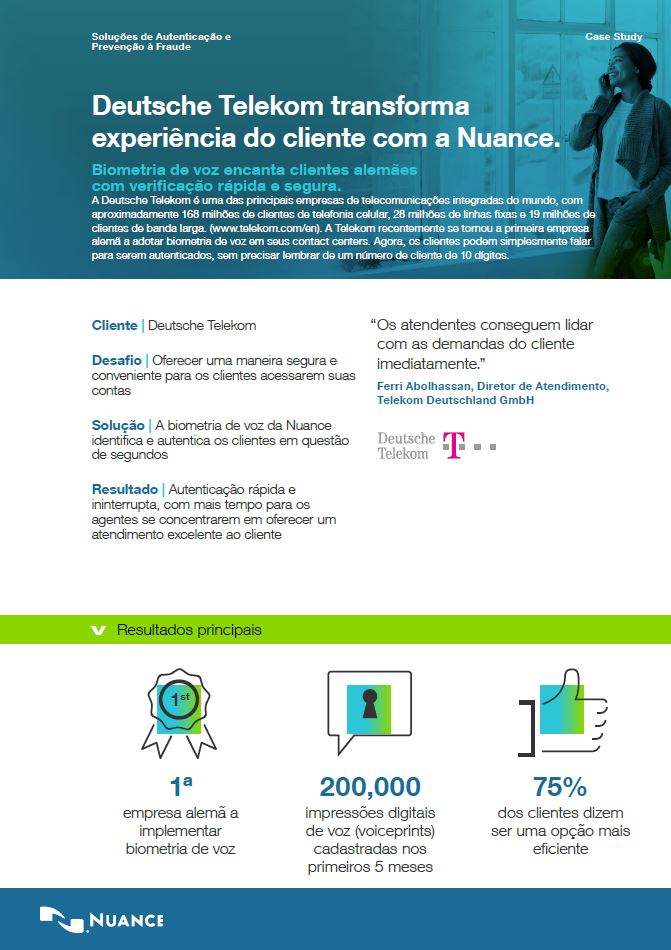 Deutsche Telekom is the first German telecommunications company to adopt voice biometrics in its contact centers. Now, its 168 million customers can verify their identity by simply speaking and using their own voice to perform any operation on the telephone answering channel without having to remember 10-digit numbers.
In just five months, more than 200,000 customers signed up - and that change is already paying off. In addition to reducing frustration with the customer data confirmation process, Deutsche Telekom allows its contact center attendants to spend more time helping customers directly.
Download this case study and discover how to improve the security of your customer service department.
This case study is in Portuguese.