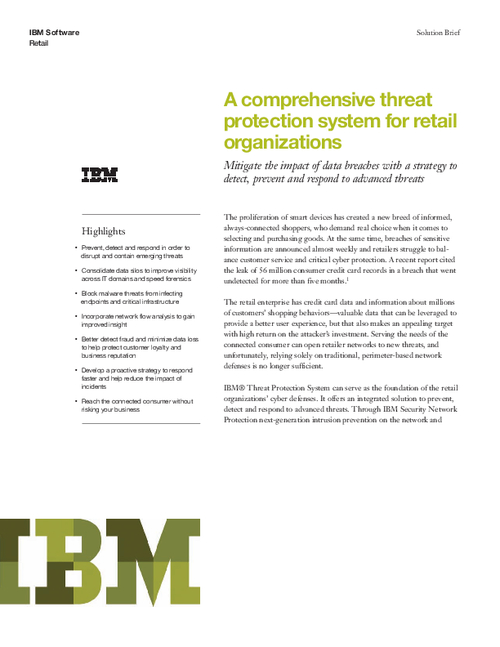 The proliferation of smart devices has created a new breed of informed, always-connected shoppers, who demand real choice when it comes to selecting and purchasing goods. At the same time, breaches of sensitive information are announced almost weekly and retailers struggle to balance customer service and critical cyber protection. A recent report cited the leak of 56 million consumer credit card records in a breach that went undetected for more than five months.
Download this white paper to explore how to:
Prevent, detect and respond in order to disrupt and contain emerging threats;
Consolidate data silos to improve visibility across IT domains and speed forensics;
Block malware threats from infecting endpoints and critical infrastructure.