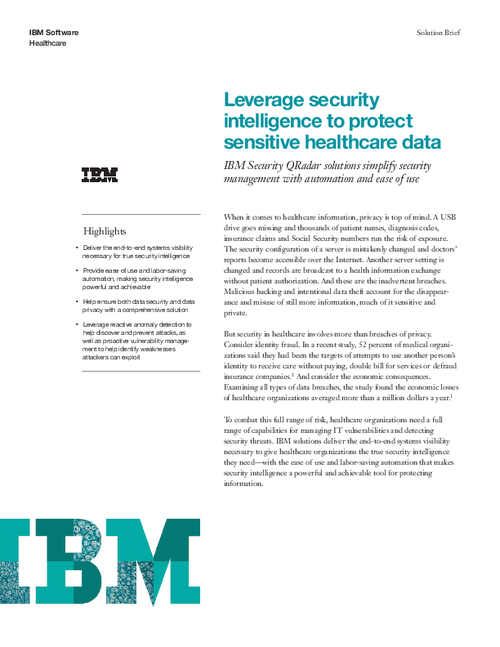 When it comes to healthcare information, privacy is top of mind. A USB drive goes missing and thousands of patient names, diagnosis codes, insurance claims and Social Security numbers run the risk of exposure. The security configuration of a server is mistakenly changed and doctors' reports become accessible over the Internet. Another server setting is changed and records are broadcast to a health information exchange without patient authorization. And these are the inadvertent breaches. Malicious hacking and intentional data theft account for the disappearance and misuse of still more information, much of it sensitive and private.
Download this solution brief to explore:
What do you do when threats are on the rise and compliance isn't enough;
Balancing privacy as a priority with data security;
How to use your comprehensive security capabilities to protect healthcare data.