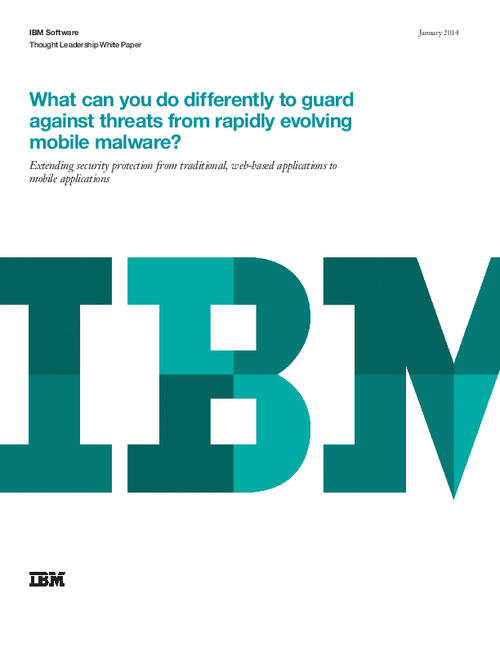 Just when you thought it was safe to go mobile, everything is different.
The risks are different. Only a few years ago, predictions stated that smartphones and tablets had little vulnerability to malware and hacking. But in the one-year period ending March 2013, malware aimed at mobile platforms grew 614 percent, nearly 450 percent faster than a year earlier. The pervasive nature of risk is different. Of the top 100 paid mobile applications, 100 percent on the Google Android platform and 56 percent on Apple iOS have been hacked. But in today's business climate, you cannot avoid going mobile. Companies, employees and customers expect the convenience and productivity of anywhere, anytime connectivity and data access. In fact, signs indicate that despite growing security risk, organizations are becoming increasingly mobile, not less mobile. So in today's different world - the mobile world - what do you need to do differently?
Download this white paper to explore:
The risks that accompany mobile computing and applications;
What's different between threats to mobile and conventional devices;
How can you properly address the risks and vulnerabilities that make mobile applications susceptible to mobile malware.